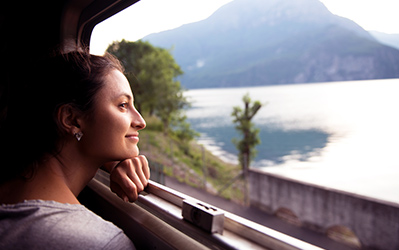 What is an Interrail ticket?
Want to get to know all of Europe? It's easy by train! The European railway network with its more than 40,000 railway stations is definitely worth exploring, and with Interrail tickets you can travel across Europe almost without limitation.
---
Interrail German Rail Pass PROMO from 3. 10. till 11. 12. 2023
- 10 % discount from the regular price list for selected types of Interrail German Rail Passes for 3,4,5,7,10,15 days and 15 days continuous Pass.
Sales period: 3. 10. - 11. 12. 2023
1st and 2nd class
Pre-sale is possible for up to 11 months
For categories of passengers: adults and young people up to 28 years (youth), rules for children are no different, up to 2 children -12 years with an adult ticket travel with a child ticket at zero price.
Refunds are possible under the same conditions as for regular Interrail, i.e. 15% cancellation fee before the start of validity, exchange of non-activated mobile pass variants is possible in accordance with the conditions listed at www.interrail.eu
The purchase is only possible via the BUY button below with subsequent selection of the PROMO pass. PROMO passes cannot be purchased at ČD ticket offices.
---