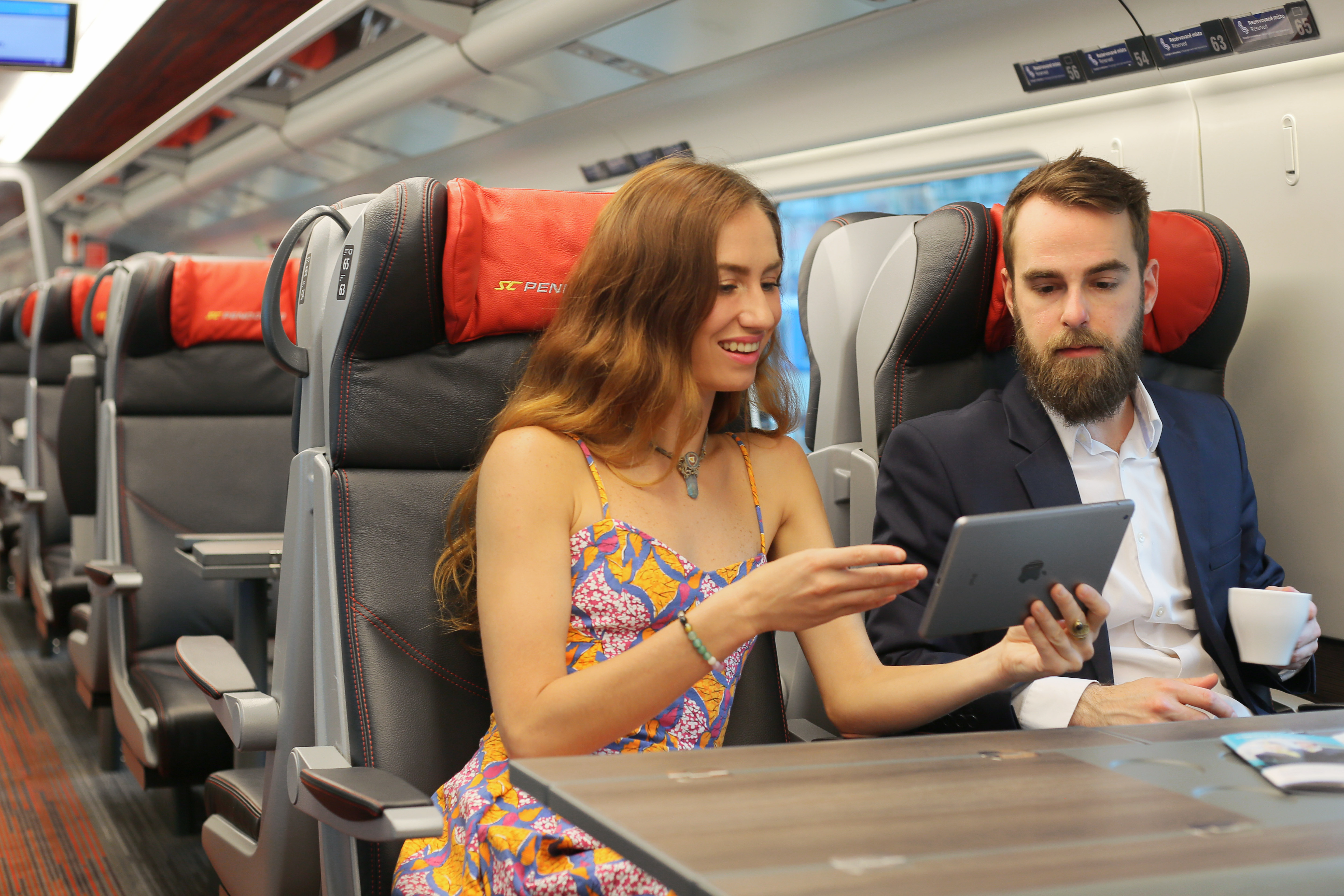 Company Travel
Planning a business trip or teambuilding event? Arranging transport for your employees or client? We can advise you.
Are you planning a teambuilding event or company gathering? Do you need transport for a group of colleagues to a meeting? Or are you arranging transport for your client and it would be financially challenging to dispatch a special train or to book private carriages?
We can help you.
For groups of c. 20 – 150 persons, we offer an economical transport alternative under the label Egress Train ("Výjezdní vlak").
reservations for a whole carriage or part of a carriage on a regular connection;
provision and delivery of travel documents;
on selected connections, provision of in-seat refreshments (standard package: welcome drink – sparkling wine, hot and cold beverages, tortilla or sandwich);
payment by invoice;
provision of an extraordinary stop at a station where the train is not scheduled to stop.
---
Here are some examples:
Ostrava – Praha SC Pendolino 45 osob
We will reserve an entire open carriage (53 persons)
Price including required reservations: CZK 19,000*

---
Prague – Brno / Břeclav, railjet train, 60 persons
We will reserve an entire open carriage (80 persons)
Price including reservations: CZK 16,800 / CZK 20,600*

---
Where else can you travel with us? Olomouc, Plzeň, Vienna, Bratislava, Poprad, Budapest, Berlin…
You may also find inspiration on www.vlakemnavylet.cz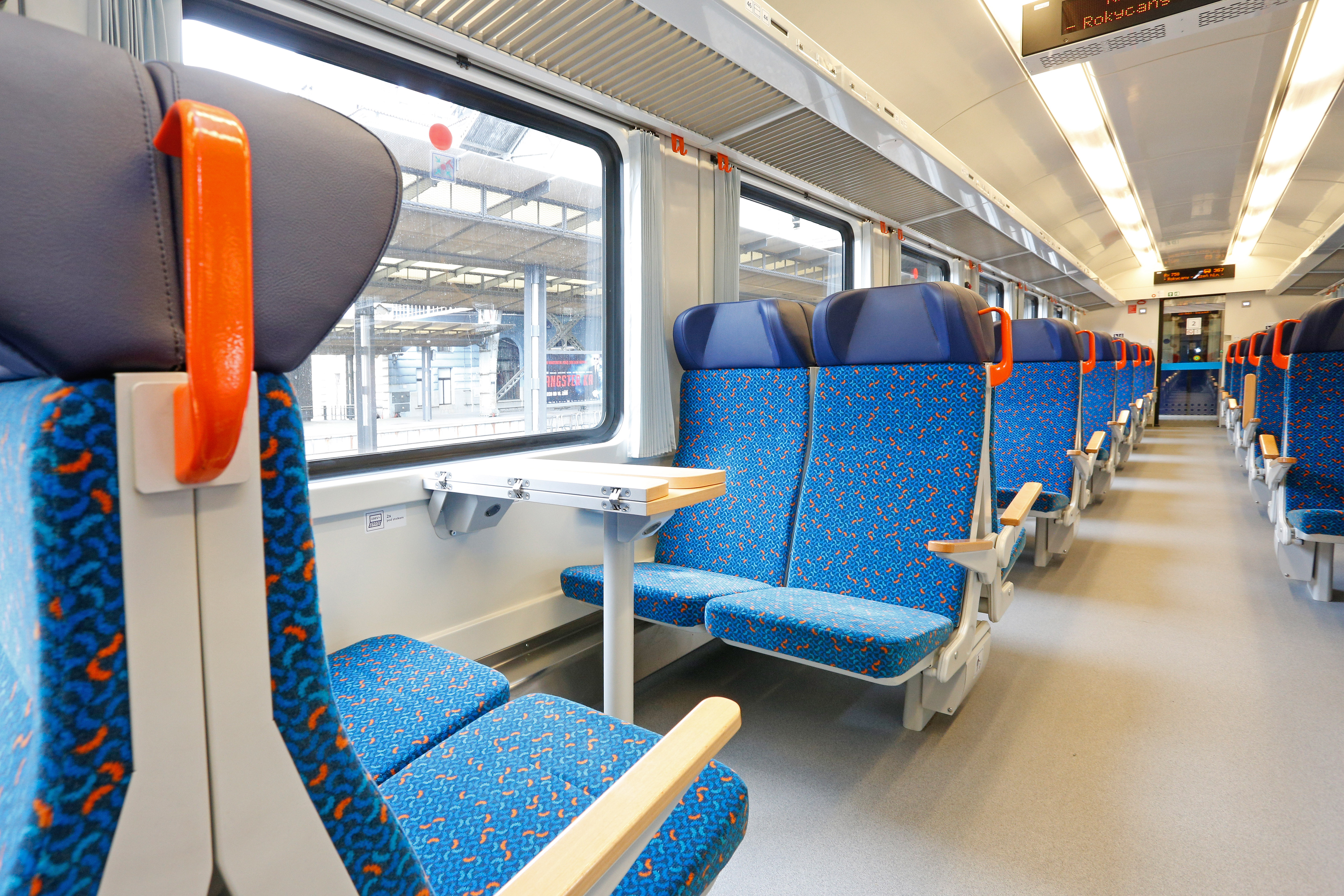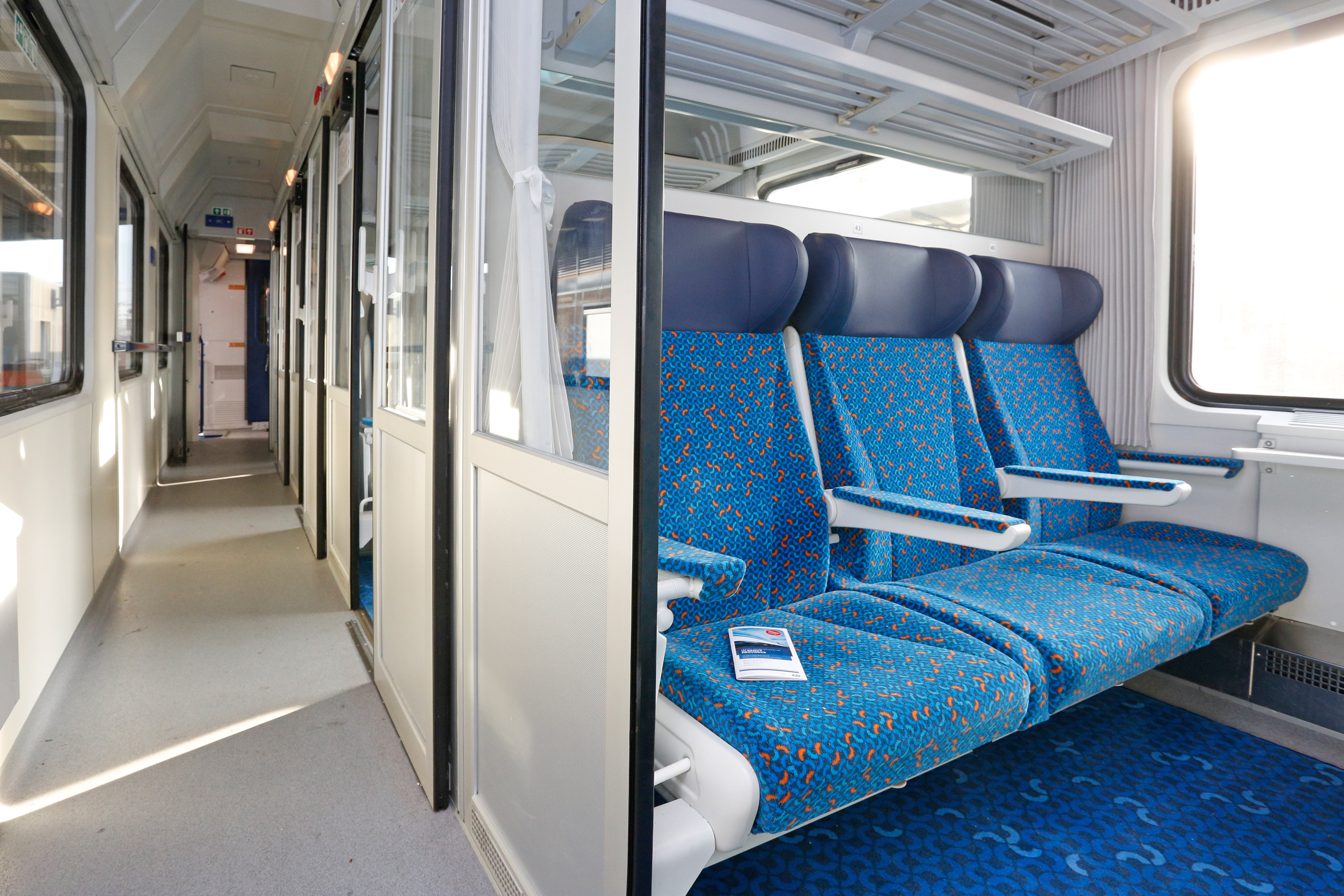 You can find more photos on www.bluetrains.cz
Contact us. We're happy to provide you with a customised offer.
obchod@gr.cd.cz, +420 702 090 210
*rounded prices including VAT valid as of 01/2023, refreshments not included
You can order refreshments on www.skupinovejizdy.cz/
---