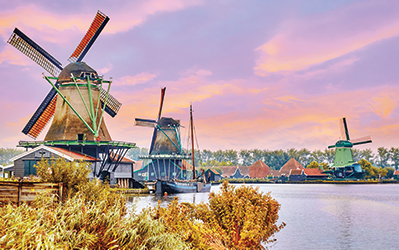 Are you travelling to the Netherlands?
You can get to the Netherlands from the Czech Republic aboard comfortable EuroCity and InterCity trains with just one transfer in Berlin.
Where and how to purchase a ticket?
at an international ticket counter
in the e-shop
By train to Amsterdam
Despite the fact that there is no direct connection in the 2019/20 timetable between the Czech Republic and the Netherlands, you can travel in comfort from Prague or Ústí nad Labem to Amsterdam with a transfer in Berlin. You will leave Prague in the morning and in the evening you will arrive in Amsterdam. You can return in a similar manner, with a morning departure from the Netherlands.
You can obtain more detailed information about the train journey to The Netherlands from our
---
Travelling on EuroCity and InterCity trains
---